Nicole Drost
Mrs. Drost has been part of the PNS community for many years, as a parent, board member, assistant teacher, and now has hit the ground running in her first year as lead teacher.  Mrs. Drost brings with her nine years of teaching experience at the elementary level.  She has a Bachelors Degree in Elementary Education from SUNY Geneseo, a Masters Degree in Philosophy from Nazareth College, and Reading Specialist Certification from George Mason University.  She lives in Fairport with her husband Brian, three kids, and Dexter the goldendoodle.
Sharon Hodge
Mrs. Hodge is excited to join PNS in her first year as an assistant teacher.  She is however, not new to PNS.  Her son attended PNS four years ago and her daughter is a current student.  She has her bachelors degree in Human Development and a minor in Child Development.  She lives in Fairport with her husband and two children.  In her free time, she is the secretary for Cub Scouts Pack #225 for Dudley!  Mrs. Hodge loves being surrounded by children, watching them learn, grow and succeed!
Mary Ann Schiff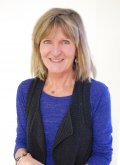 Working with the terrific children at PNS is such a pleasure for Mrs. Schiff.  She has previously taught special needs students, and preschoolers.  She's also worked as a substitute teacher, and more recently as a teaching assistant with emotionally impaired high school students.  Mrs. Schiff and her husband Al reside in Pittsford, just down the road from PNS.  They have two grown daughters; Jessie lives in Chicago, IL, and Molly resides in San Luis Obispo, CA.  Mrs. Schiff enjoys working out at the Southeast Y, as well as walking outdoors, and bike riding.  Cooking, decorating, reading, and shopping are also favorite activities.