Here's what you will do as a PNS parent:
During Class Time: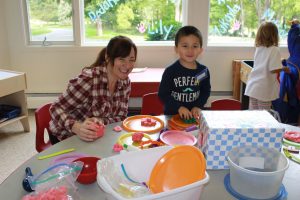 Assist in the classroom 4-8 times a year depending on class size.  (Please note, parents do not assist in the classroom in the KP class.)  Classes which meet three times a week may have more "Helping Days" than ones that meet twice a week.  On your Helping Days, you will arrive a little early, help set up the classroom for the day and also help clean up after class.  The time commitment is about 3 hours (including the time that class is in session).  You will receive training the first week of school, and there are two experienced teachers there to lead the way.
Outside of Class Time: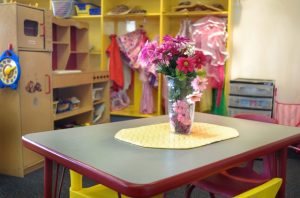 You can opt to either serve on the PNS Board OR perform "Monthly Jobs" such as cleaning classroom toys.  These jobs not only help keep costs down, they also ensure that the school is cleaned to a high standard, which helps keep your child healthy.  Board members typically have no "Monthly Jobs" since being on the board is their job.  Similarly, parents who chair one of our committees have minimal monthly jobs since they are serving the school by heading up a committee (such as coordinating book orders or hospitality events).  Being on a committee is less of a time commitment than being on the Board, therefore a minimal amount of monthly jobs are assigned for the year.